Our compassionate, experienced providers maintain the highest level of accreditation in pediatrics to address the special needs of infants, children, and teens. We look forward to building a relationship with you and your family.
Rebecca DiMundo, MD, FAAP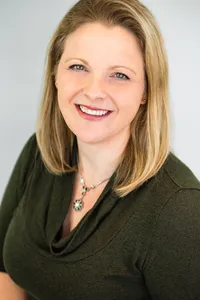 Dr. DiMundo is board certified in Pediatrics and licensed in the state of California. She is also a member of the American Academy of Pediatrics and the Los Angeles Pediatrics Society. As the owner of the practice, she shapes the care of each child into a conscious, creative, and family-focused plan that leads children and their parents from infancy through adolescence.
Dr. DiMundo was born and raised in West LA, where she attended local schools (Walgrove Elementary, Mark Twain Junior High, and Venice High School). After high school, she spent a year living with a family and studying Spanish in Ecuador through the AFS exchange program. She then attended the University of California, Davis where she obtained degrees in Spanish, Human Development, and Biological Sciences. Medical School followed at the Keck School of Medicine at the University of Southern California, then an internship and residency at Women's and Children's Hospital of Los Angeles County - USC, downtown. The hands-on, academic, and public health focus of her training led to a scholarship with the National Health Service Corps. Spending almost five years bringing care to underserved communities in first Texas, then Central California, was thrilling and humbling, but ultimately her desire to be back in Los Angeles and closer to family, brought her home.
---
Jenna Roberts, MD, FAAP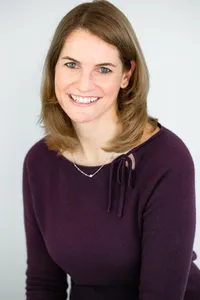 Dr. Roberts was born and raised in Los Angeles, CA. She attended Yale University, and then the University of Connecticut School of Medicine. After 10 years on the East Coast, she decided to return to her roots and completed her residency in pediatrics at Cedars-Sinai Medical Center in Los Angeles. She stayed on for a year after as Chief Resident, and then joined the general pediatric community in Santa Monica. She joined us at Morningside Pediatrics in July 2013. She is still active in the teaching community, mentoring UCLA medical students, and teaching UCLA pediatric residents. She is a member of the Los Angeles Pediatric Society, American Academy of Pediatrics, and is on staff at St. John's Health Center and UCLA/Santa Monica Medical Center.
Dr. Roberts resides in Los Angeles, just a mile from where she grew up, with her wonderful husband, Gerry, twin babies, Connor and Fiona.
---
Diana Rickard, MD MS, FAAP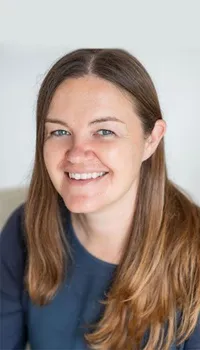 Dr. Rickard was born and raised in Connecticut, attended college at the University of Washington in Seattle, medical school at the University of Maryland, and pediatric residency at UCLA. She then completed a Master's Degree and a NIH funded three year fellowship in Health Services at UCLA. After fellowship, she worked as a hospitalist and ED physician in Houston and Boston before returning to Los Angeles in 2017. She joined Morningside Pediatrics in 2018.
Dr. Rickard is a board certified pediatrician, licensed in the state of California, and a fellow of the American Academy of Pediatrics. She is an assistant professor at UCLA in the department of pediatrics, teaching medical students and pediatric residents, with a focus and passion for evidence based medicine, and global health. During medical school, she co-founded a nonprofit organization in rural Ghana, West Africa, that focuses on improving educational opportunities and health for children ( ghei.org ). She continues in a leadership position in the organization.
She lives in Topanga Canyon with her husband and twin sons. Aside from spending time with family, she enjoys travel, yoga, hiking and biking.
---
Deborah (Shamsian) Pozez, MD, FAAP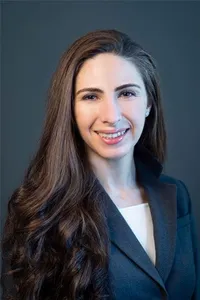 Dr. Pozez (formerly Shamsian) is a board-certified pediatrician, licensed in the state of California, and New York, and a fellow of the American Academy of Pediatrics.
Dr. Pozez was born and raised in Los Angeles. She graduated magna cum laude from UCLA with a Bachelor of Science in Molecular, Cell, and Developmental Biology. She then continued on to medical school at the University of Vermont, and completed her residency at the University of California, Irvine/Children's Hospital of Orange County. Dr. Pozez recently moved back to Los Angeles from New York City where she was an assistant professor of pediatrics at Columbia University. Dr. Pozez's greatest fulfillment as a pediatrician lies in building strong relationships with the children and families in her community to help prevent disease and promote healthy habits. She is passionate about mentorship, research, and teaching. Most recently Dr. Pozez lead a research project to assess the impact of social restrictions caused by the COVID-19 pandemic on diet, activity, and behaviors of children and their families. As we are constantly faced with new changes, Dr. Pozez's goal is to be at the forefront of research to provide the best care for her patients and to collaborate with her colleagues to have a greater impact on their community.
She lives in Santa Monica with her husband, son, and 13-year-old silver lab. She enjoys spending time with her family and friends, and spending time outdoors. She loves to run, hike, practice yoga, paint, and play the piano. Dr. Pozez is fluent in Farsi and conversant in medical Spanish.
---
Sepideh Rabi, MD, FAAP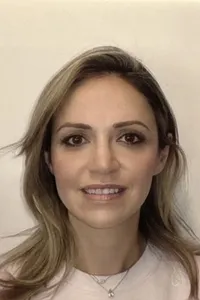 Dr. Sepideh Rabi, also known as "Dr. Sepi" to her patients, is passionate about the total wellbeing of your children. She cares deeply about the health and happiness of her patients and their families and believes in personalizing care for each child. She immigrated to the U.S. at the age of 11 and spent some years in NYC and Florida with her family before she permanently moved to Los Angeles at the age of 14. She graduated magna cum laude from UCLA with a Bachelor of Arts in Economics and Minor in Public Health. During this time she cultivated her passion for medicine and helping underserved communites. After moving around for much of her childhood, Dr. Sepi chose to continue her medical school education and pediatrics training at UCLA as well. She has been practicing in Los Angeles since and she is proud to practice in the community where she grew up.
Dr. Sepi is so happy to be a member of the Morningside fmaily. She lives in Brentwood with her husband and her two toddlers. She loves speding time with her friends and family, eating, and traveling.
---
Claudia Lau, MD, FAAP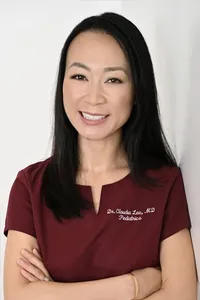 Dr. Claudia Lau is a board-certified pediatrician, licensed in the state of California, and fellow of the American Academy of Pediatrics. She attended college at Northwestern University in Chicago, medical school at Case Western Reserve University in Cleveland, and pediatric residency at UCLA. She was a chief resident and faculty member at UCLA. There, she taught medical students and resident trainees across multiple UCLA clinics and hospitals. She has spoken at national medical conferences and published dozens of research articles, mostly surrounding the topic of food allergies in children. Nationally, she has also worked with the American Board of Pediatrics, and the American Academy of Pediatrics' program in Community Access to Child Health.She is passionate about staying up to date on recent medical advances, so she can practice the best evidence-based medicine.
Dr. Lau has lived in cities all over the world including Toronto, Chicago, and Hong Kong, but her favorite city is still Santa Monica where she calls home with her loving husband, who also practices medicine in Los Angeles. Their home is just a short bike ride away from Morningside Pediatrics! She loves paddleboarding, doing yoga on the beach, and trying new foods around the world with family and friends.
---
---